Omnipotence (Merriam-Webster): An agency or force of unlimited power
Providing superior building management systems since 1990
ECS (Event Control System)
Lighting, HVAC, SCADA, energy management, load shedding, security, video, and more
Capable, dependable, affordable, & risk-free
Available in

Windows

and

Linux

(software only, or complete systems)
Make anything happen when anything happens
"My work requires that I be familiar with commercial building automation systems, and of the 15 different
manufacturer's products that I work with, I would say none are as powerful and flexible as ECS.
These are systems that cost from $10,000 to $1,000,000 in large applications."
Gary (Liberty, MO)
More testimonials

Please call 423-368-2339 for answers, a walk-through, or assistance.


Overview
Note: This is a simplified overview, and does not convey all of ECS's extensive capabilities.

User Access / Control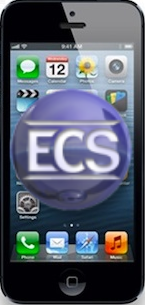 Web browsers
Monitor

Motion

Video

Smoke
CO2

Temperature

Humidity

Weather
Forecasts/Alerts

ECS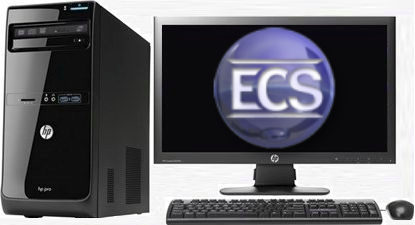 Events/Script logic

Control

Lighting

Appliances

HVAC

Irrigation

Relays

Notifications/Alerts
Emails/Text-messages

Videos/Logs/DataBases

We developed the original ECS ("Event Control System") in 1989, and have been improving it ever since.
Now in its 3rd-generation design, ECS is easily the most powerful automation software there is.
Supporting a large variety of devices, ECS is elegantly simple, yet extremely powerful.
Automated tasks may be implemented via schedules and/or English-like scripts.
Capability:

Can it perform the desired tasks in the desired manner ?:
ECS can implement any desired logic, no matter how elaborate.
ECS is the most capable/customizable system there is. No other even comes close.



Dependability:

Does it just work, or is it flaky ?:
ECS does the same thing the same way (every time).



Company experience/longevity:

Will this company be around tomorrow ?:
We've been in this business since 1990.



Support:

Can you reach a knowledgeable person quickly, or is it a time-consuming hassle ?
And does the company appreciate problem reports, or are they bothered by them ?
We're always easily reached by phone.
And when someone reports a problem to us, it immediately receives the highest priority
(and is usually corrected within the hour).
If you're physically challenged or are with a charitable organization,
please send us an email describing your situation and/or needs.
We may provide you ECS at no charge.
Contacts

Omnipotence Software
support@OmnipotenceSoftware.com
423-368-2339
Hours: Monday-Saturday, 9AM-7PM/EST
---
Friends
iSpy
AutomatedBuildings
ModBus.org
BACNET.org